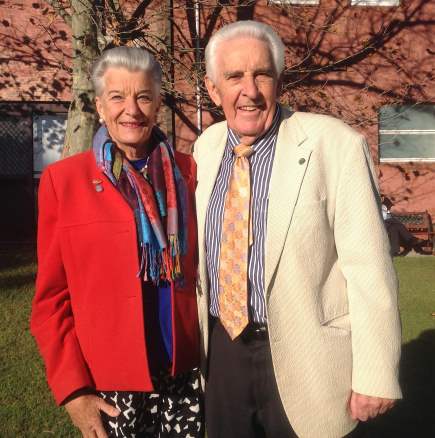 Ossie and Elaine Rentsch
(Bowen Academy of Australia)
Welcome to the official UK website for Training in the Original Bowen Technique
As the longest-established training programme for Bowen in the UK and Europe, Bowen Training UK offers a unique opportunity to learn from the original pioneers of the Bowen Technique (Bowtech).
Under the auspices of the Bowen Therapy Academy of Australia, since 1993 we have trained more practitioners in the original Bowen Technique than any other college. We are proud that Bowtech is now seen as a benchmark for similar programmes.
Our Bowtech therapists form part of an international network of Academy-registered practitioners influencing health care in over 30 countries around the world. Only Bowtech gives access to the full range of procedures documented directly from founder Tom Bowen (1916 – 1982), who developed this unique therapy in his clinic in Victoria, Australia.
Since then, his work has been continued by Ossie and Elaine Rentsch (pictured left) ensuring more and more people can benefit from this gentle yet dynamic therapy which has been shown to have a profound effect on the body.
Bowen Training UK is the only college to have extensive support throughout the world with over 120 accredited teachers. Only Bowtech gives access to the full range of procedures documented by Oswald Rentsch directly from Tom Bowen himself.
No previous experience is needed to start learning the Bowen Technique which comprises seven basic modules. Our team of instructors, who have completed their own accredited intensive training programme, provides advice and support throughout.
Don't miss the opportunity to learn this extraordinary method with the longest established and most prestigious Bowen training organisation in the UK!
To download a prospectus click here